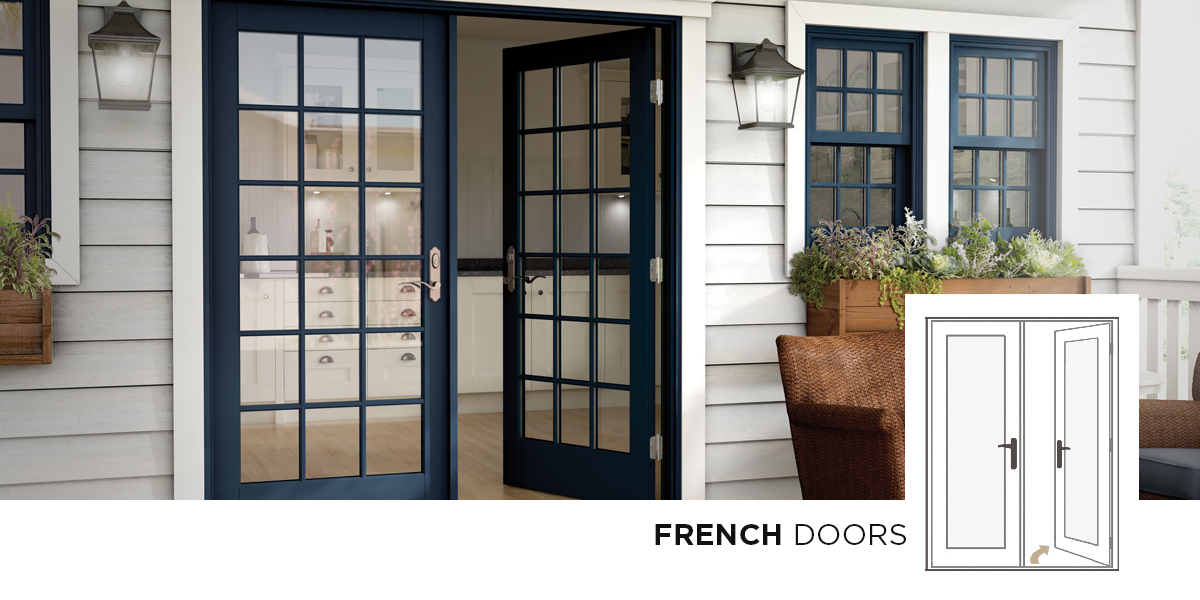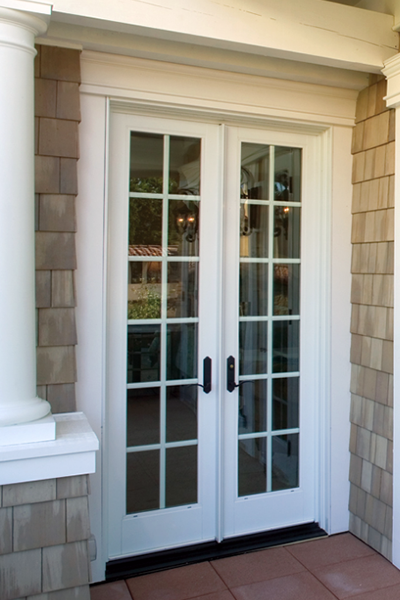 Patio Doors That Bring the Outside In
Connect with the world through brilliant, beautiful, durable design.
French Doors have an aesthetic appeal that achieves an elegant, timeless look inside or outside the home. Out-Swing French Doors open to the exterior of a home and maintain usable space on the inside of the door. For a multiple-pane look, choose from a variety of grid options available to create the look of individual lites.
Our French Doors offer a stunning, high performance, vinyl door that can help you create the home of your dreams. If you are looking for long-lasting durability coupled with exceptional beauty:
A vinyl frame that resists swelling, rotting, and warping for durability you can count on
Sliding and swinging operating styles to create a grand entrance
An ENERGY STAR® package for an energy-efficient home
Quality materials for a premium product
GS Series doors feature outstanding vinyl construction, attractive hardware in a variety of finishes, and much more.
Premium hardware in a variety of finishes
Optional sidelite configurations and hardware
Tamper-resistant door hinges
French Swing Door Handle Palette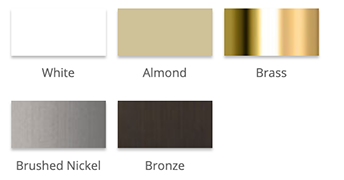 French Swing Door Sidelite Palette